Melbourne and Surrounds Accommodation Search
For Cheap, Luxury or Discount Hotels around Melbourne and Surrounds
Best Accommodation in Melbourne and Surrounds in Victoria, Australia
Victoria, Australia is a stunning state that offers a diverse range of attractions and experiences. Whether you're looking to explore the city or the great outdoors, it's important to find the right accommodation that suits your needs. Below, we've listed some of the best accommodation options in and around Melbourne and its surrounds.
1. The Langham, Melbourne: If you're looking to indulge in luxury, The Langham is the place to be. Located in Southbank, this five-star hotel offers stunning views of the Yarra River and the city skyline. The rooms are elegantly furnished and come with all the amenities you could ask for, including Wi-Fi, flat-screen TVs, and 24-hour room service.
2. Crown Towers Melbourne: Crown Towers is another luxury hotel located in Southbank. It offers a range of rooms and suites, all of which are spacious and well-appointed. The hotel also features an impressive pool and spa area, as well as a selection of restaurants and bars.
3. The Westin Melbourne: The Westin Melbourne is a five-star hotel located in the heart of the CBD. It's conveniently located near some of Melbourne's top attractions, including Federation Square and the Royal Botanic Gardens. The rooms are spacious and stylishly decorated, and the hotel also features an impressive wellness center.
4. United Backpackers: If you're looking for more affordable accommodation, United Backpackers is a fantastic option. Located in the CBD, this hostel offers a range of dorms and private rooms at budget-friendly prices. The hostel also has a communal kitchen and lounge area, making it a great place to meet other travelers.
5. BIG4 Melbourne Holiday Park: For those looking for a more outdoor experience, BIG4 Melbourne Holiday Park is a fantastic choice. Located in the suburb of Coburg, this holiday park offers a range of accommodation options, from camping sites to self-contained cabins. The park also features a range of facilities, including a swimming pool, playground, and barbecue area.
No matter what your budget or preferences, there's an accommodation option to suit your needs in and around Melbourne and its surrounds. From five-star hotels to budget-friendly hostels, there's something for everyone in this vibrant and exciting state.
This is the worlds leading discount accommodation cross search engine

save up to 80%


This is the same set of services most travel agents use, Free to bookmark and share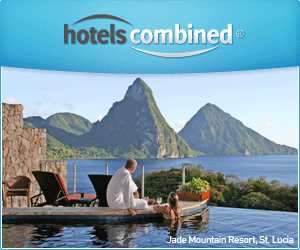 This is the site for Melbourne and Surrounds Victoria . Are you searching in the right Australian Region?
MOVE PORTAL